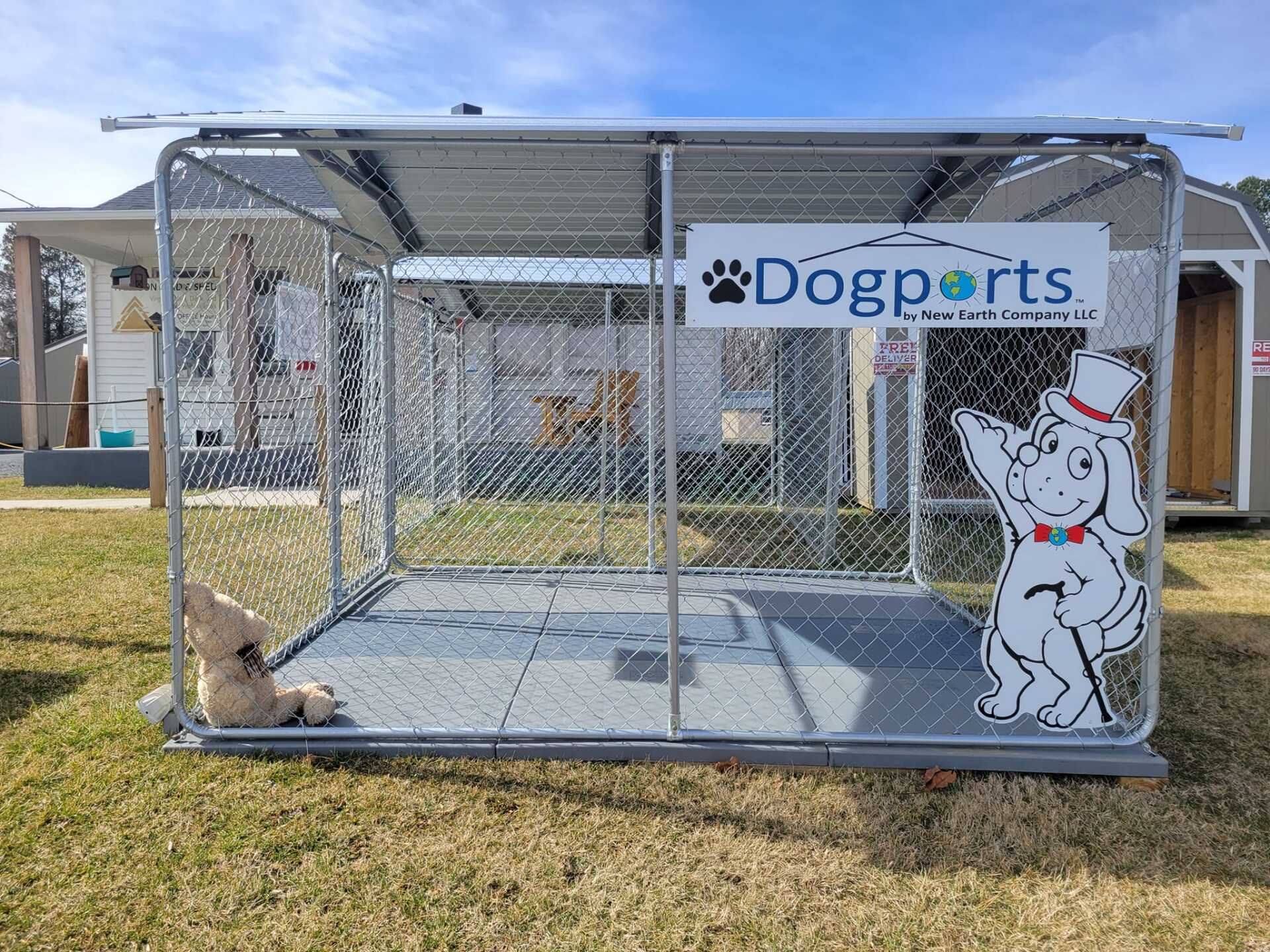 What is a Dogport?
It's like a carport for your dog… only better!
A Dogport includes a Halo kennel top (by New Earth Co. LLC.) built on a kennel (KennelPro Classic), in one complete package. Keep your pet out of hail, rain, snow, sleet, the blazing sun, and the street!
Durable metal roof that can withstand wind and snow
Delivered and installed on your property
Convenient Rent-to-own, allows you to make affordable monthly payments
Many options: BTC Flooring, kennel only, roof only, combine panels to make a larger run
Not quite what you're looking for?